Pastor Tom Pasmore
Lead Pastor
Tom Pasmore comes to Avenue Church from the frozen tundra of Northern Wisconsin where he grew up watching the snow fall and the Green Bay Packers play football.
He is an ordained Elder in the United Methodist Church and has served as a part-time Student Pastor at Hope Church in Dover (2005-2008) and as a full time Pastor at Richardson Park United Methodist Church in Wilmington (2008-2013). He is a graduate of the University of Illinois, Purdue University, and Drew University's Theological School. Tom's greatest passion is helping other's experience the love of God. He enjoys creating moving worship experiences, preaching, teaching, and working with youth and young adults who are just beginning their spiritual journey. In addition to his role at Avenue, Tom serves as the Chaplain of Carlisle Fire Company, a member of the Milford Rotary, and the Assistant Community Spiritual Director for the Chesapeake Chrysalis community.
Tom is married to Sarah Pasmore and together they have four wonderful children. Katie is studying at Del Tech in Georgetown, Bethany is student council president at Milford's Central Academy, Donald is at the Sussex Academy, and Samuel attends Lulu Ross Elementary School. The newest addition to the family is Millie, a lab mix from the Wicomico Humane Society, who tends to make trouble at every opportunity. The family enjoys being outside, camping, family game time, playing in the backyard and various community events the kids are involved in.
Pastor Wendy Owen
Associate Pastor
Associate Pastor Wendy Owen has been at Avenue UMC since October 2014. Prior to this position, Pastor Wendy served a church in Wilmington, DE. A graduate of Wesley Theological Seminary, she now lives in Milford with her two cats who secretly run the house. She is also appreciative of whenever her college-age son takes time off from school and work to come visit.
Pastor Wendy grew up in Bucks County, PA and attended Penn State University at University Park. After graduation she embarked upon a successful public relations and communications career that took her all over the world in support of corporations, government agencies and non-profit organizations before she said yes to God's call of pastoral ministry. Pastor Wendy continues to use these skills on the various non-profit boards she sits on throughout the mid-Atlantic.
Kevin B. Chamberlain
Minister of Music and Organist
Kevin B. Chamberlain, Minister of Music and Organist, joined the Avenue staff in November 2008. Kevin grew up in Seaford, Delaware and has always been active in the United Methodist Church. He holds a Bachelor of Arts in Music from Asbury University in Wilmore, Kentucky, and a Master of Music in Church Music with an emphasis in Organ Performance from Southwestern Baptist Theological Seminary in Fort Worth, Texas.
Prior to coming to Avenue, he served as Director of Worship Arts and Organist at St. John's United Methodist Church in Seaford, Delaware, organist at Granbury First United Methodist Church in Granbury, Texas, Northwest Bible Church in Dallas, Texas and Wesley United Methodist Church in Georgetown, Delaware.
Kevin is involved with various professional music organizations where he serves as the registrar/treasurer of the Southern Delaware Chapter of the American Guild of Organists and a member-at-large of the Delaware Chapter of the American Guild of Organists. He has long been an active member of the Fellowship of United Methodists in Music and Worship Arts, Handbell Musicians of American, the American Choral Directors' Association, as well as the Hymn Society in the U.S. and Canada. Kevin serves as a member of the Board of Laity for the Peninsula-Delaware Conference of the United Methodist Church.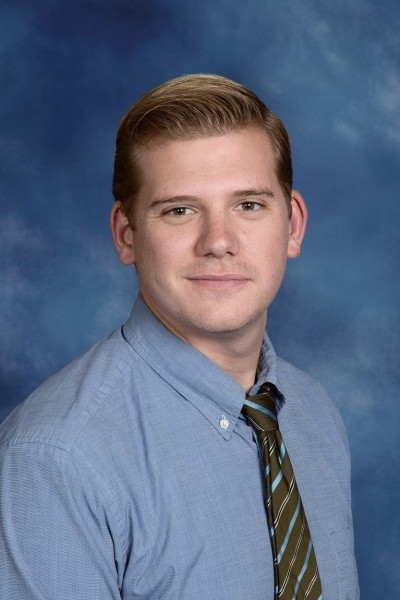 Pastor Cliff McCall
Youth Pastor and Praise Team Leader
Cliff McCall is a Delaware native. Born and raised in Wilmington, Delaware, he lived there until he was 8 years old. His family moved to Lewes, Delaware, in 1997. Cliff is a graduate of the Williamson Free School of Mechanical Trades, and is very handy with construction materials.
Before he was called to the Ministry in 2010 he was a residential contractor and home renovator. Prior to coming to Avenue in the spring of 2012, Cliff was the Director of Youth and Student Ministries at New Covenant Presbyterian Church in Lewes, Delaware.
In addition to his responsibilities as Youth Pastor, Cliff serves as the leader of Contemporary Worship and plays with Avenue's Praise and Worship Team. He is also a leader for Southern Delaware Young Life, a Christian outreach organization that focuses on middle school and high school new believers. Cliff is married to Erin and they live in Milton.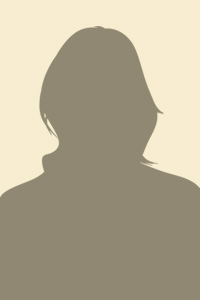 Kelly Hudson
Administrative Assistant
Kelly Hudson grew up in Smyrna, DE. After graduating from Smyrna High, Kelly worked for U.S. Fish and Wildlife Service, Bombay Hook Refuge in Smyrna for 7 years and then transferred to Prime Hook Refuge for 8 years. After 15 years she left to raise her children. She has been married to her husband, Dale for 17 years. Together they have 3 children Lauren, Jessica and Jimmy. Kelly also helps Dale run the family farm and take care of their horses and cows. Kelly joined the Avenue staff in September, 2015.
Curtis Griffith
Custodian