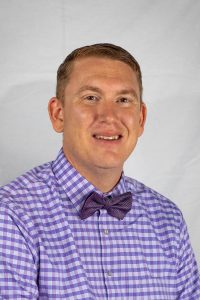 Steve LaMotte
Lead Pastor
Steve LaMotte is serving his second appointment at Avenue Church. In 2001, Steve became Avenue's first full-time youth pastor. He served in that capacity, along with worship leader and young adult ministries until June 2010 when he was appointed to serve Hope United Methodist Church in a solo appointment. While at Hope, Steve served as Chaplain at Wesley College for three years before adding Magnolia United Methodist Church to his ministry with Hope. In 2016, Steve helped to lead a merger between Hope and Magnolia Churches, forming Orchard Church.
Steve graduated from Asbury University in 2001 with a B.A in Christian Ministries and Missions and received his Master of Divinity from Palmer Theological Seminary in 2012. He was ordained an Elder in The United Methodist Church in June of 2012.
Steve is originally from Western Pennsylvania and bleeds Black and Gold. He and Andrea have been married since 2000 and together they have four children. Their kids keep them busy with ballet, baseball, softball, field hockey, basketball, soccer, and homework assignments. The LaMotte family enjoy game nights, hiking, playing outside, and being involved in the community.
Wendy Butterworth
Associate Pastor
Wendy Butterworth has been Associate Pastor at Avenue United Methodist Church since October 2014.  Answering the call to ministry after a career in communications and crisis management, this is Wendy's second church.  Her focus is on pastoral care, preaching and teaching.
A graduate of Penn State University and Wesley Theological Seminary, Wendy has lived in 10 different states but now calls Millsboro, Delaware home.  She and her husband Michael share their residence with four spoiled and jaded cats who secretly run the household.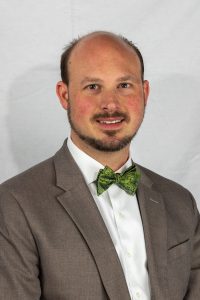 Kevin B. Chamberlain
Minister of Music and Organist
Kevin B. Chamberlain, Minister of Music and Organist, joined the Avenue staff in November 2008. Kevin grew up in Seaford, Delaware and has always been active in the United Methodist Church. He holds a Bachelor of Arts in Music from Asbury University in Wilmore, Kentucky, and a Master of Music in Church Music with an emphasis in Organ Performance from Southwestern Baptist Theological Seminary in Fort Worth, Texas. Beginning December 1, 2019, Kevin will be starting a doctoral degree in Worship from the Institute for Worship Studies in Jacksonville, Florida.
Prior to coming to Avenue, he served as Director of Worship Arts and Organist at St. John's United Methodist Church in Seaford, Delaware, organist at Granbury First United Methodist Church in Granbury, Texas, Northwest Bible Church in Dallas, Texas and Wesley United Methodist Church in Georgetown, Delaware.
Kevin works part-time at POLYTECH High School in Woodside, DE where he teaches all of the choral classes and several music technology classes throughout the year. He serves as the Assistant Director/Accompanist for the Mispillion Children's Chorus; a non-profit organization providing educational and inspirational music to children ages 6-12yrs old. Kevin serves as the Chair for the DelMarVa area of the Handbell Musicians of America working with all of the handbell organizations on the Delmarva Peninsula. Kevin serves as the co-Director of the Lay Servant Academy for the Dover District Board of Laity in the Peninsula-Delaware Conference of the United Methodist Church. He is on the faculty of the Music School of Delaware where he teaches private and group piano lessons. He also maintains a small private piano and organ studio with several high school students.
Kevin is involved with various professional music organizations where he serves in various capacities. He has long been an active member of the Fellowship of United Methodists in Music and Worship Arts, the American Choral Directors' Association, as well as the Hymn Society in the U.S. and Canada.
Will Leister
Youth Pastor and Praise Team Leader
William Leister is the Youth Pastor for Fusion at Avenue United Methodist Church. Will grew up in the Camden area of Delaware and still resides there. In 2001, Mr. Will graduated from POLYTECH High School. He is also a Graduate of DelTech. Will met his wife Sam during his last semester in college. Will and Sam, have a son named Bruce.
Mr. Will was raised in the church, but at the age of 14 he dedicated his life to follow Jesus. It was youth ministries that help lead to a deeper relationship with God. The impact of these ministries on his life is one of the driving forces of his passion to work with students. Mr. Will has been involved in youth ministry for 15 years as he and his wife have engaged as volunteer leaders.
He sees young people as more than the church of the future, but the church of today. He strives to teach students to have an authentic faith rooted in the scriptures. Mr. Will is excited to see the impact of Fusion Youth Ministries in the city of Milford and the State of Delaware.
Will can be reached by emailing leister.william@avenueumc.com or by called 302-422-8111.
Matt McCreary
Worship Leader
Matthew McCreary joins our team as our new Worship Leader. Born and raised in Seaford, Matt has been playing guitar since he was twelve continuing a family history of loving music. After joining youth group, opportunities to lead worship grew and grew and eventually lead to mission trips in North Carolina, Jamaica, and Costa Rica. Matt also spent time playing music outside of church venues and writing music with his friends. Being a part of a band allowed Matt to showcase his ability and to improve his craft.  He hopes to share what he's learned with our church community, to help cultivate our worship into its full potential.
Matt has a beautiful growing family. Laura, his wife is due to give birth to their baby girl in November, making their 5 year old Jaxson a big brother. They enjoy spending time with their family, relaxing on the beach, camping and seeing friends. They love sports and especially love football. With passionate Eagles and Patriots fans in the same house it's no wonder they sing Jason Mraz's I'm yours before bed, which says "Look into your heart and you'll find love, love, love, love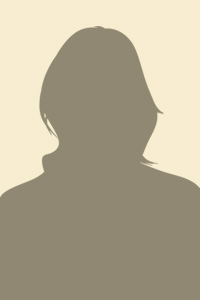 Kelly Hudson
Administrative Assistant
Kelly Hudson grew up in Smyrna, DE. After graduating from Smyrna High, Kelly worked for U.S. Fish and Wildlife Service, Bombay Hook Refuge in Smyrna for 7 years and then transferred to Prime Hook Refuge for 8 years. After 15 years she left to raise her children. She has been married to her husband, Dale for 17 years. Together they have 3 children Lauren, Jessica and Jimmy. Kelly also helps Dale run the family farm and take care of their horses and cows. Kelly joined the Avenue staff in September, 2015.
Curtis Griffith
Custodian